Ruskin Park History
We have been operating Ruskin Park Hunting since 2003, but Ruskin Park history dates back to the days of Dakota Territory.
The Ruskin Park area was an intersection of pioneer and Sioux Indian culture. Because of the location of an ancient river ford on the James River, three pioneer wagon trails met here and it became a gathering place for early settlers.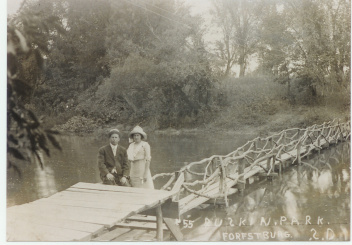 Footbridge at the South Entrance of Ruskin Park
A popular recreation area, Ruskin Park grew to include a hotel, cabins, a theater, a baseball diamond, tennis courts and a golf course. A mile-long racetrack for horses and cars was considered one of the fastest and best tracks in the United States. An airstrip for air exhibitions and a bandstand were provided. Canoeing, horseshoes, and basketball were also enjoyed.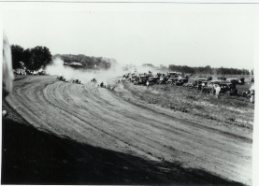 As many as 15,000 people and 4700 automobiles had entered Ruskin Park in a single day.
Activity at Ruskin Park was greatly curtailed by the Great Depression and World War II, but roller skating and teen dances were popular later on. Lawrence Welk, the Everly Brothers, and Conway Twitty were among those who appeared at Ruskin Park.
Ruskin Park later changed hands several times. Carlton Cassens reassembled nearly all of the old Ruskin Park under his ownership and began developing it into a private game production area.
Our family inherited Ruskin Park when Carlton passed away in February, 2003. Carlton was a true sportsman, and our aim is to continue the tradition of fine pheasant hunting at Ruskin Park.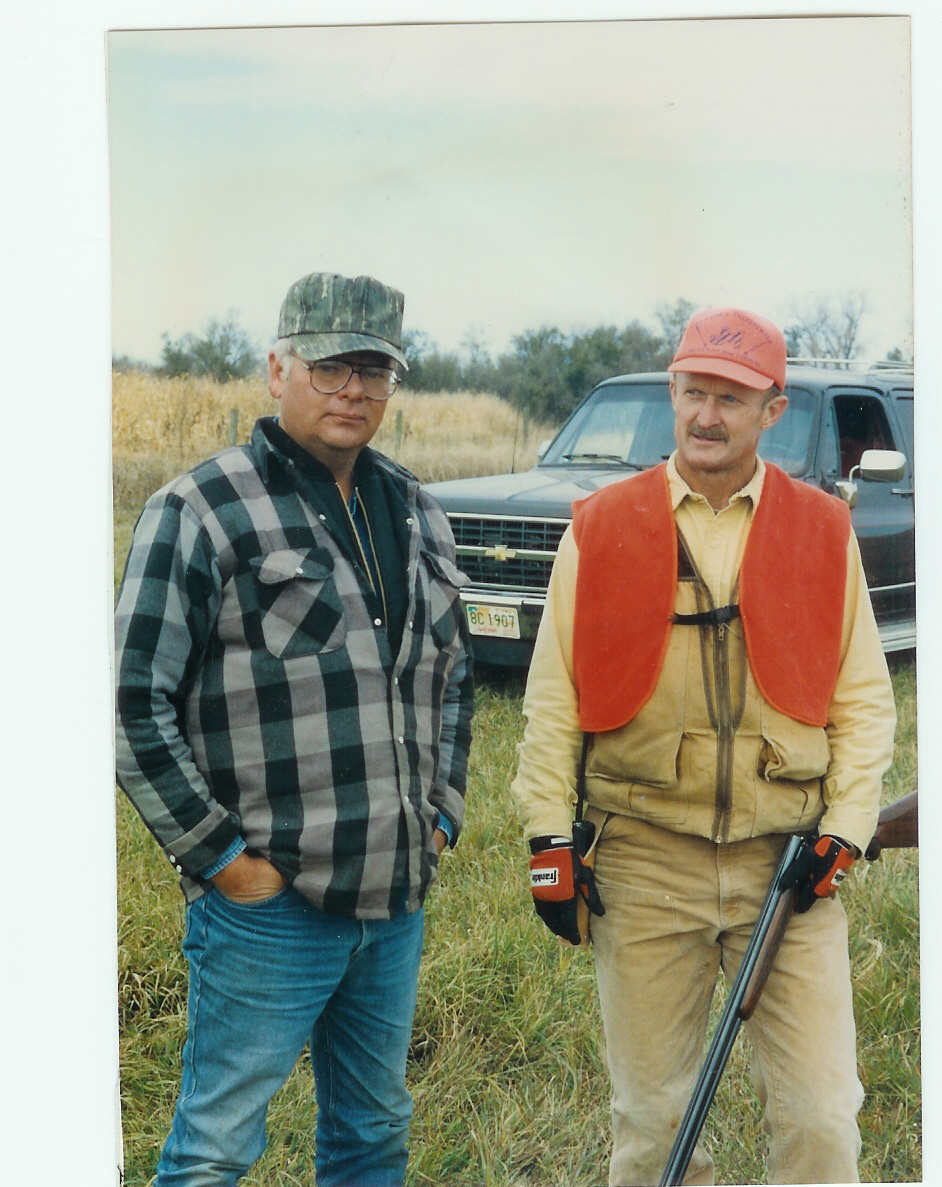 In Memory - Carlton Cassens (left)
1954 - 2003